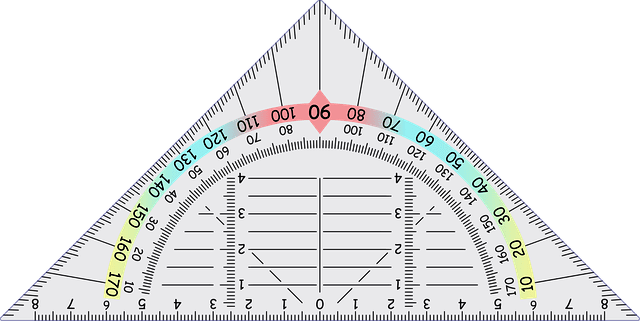 IB MATHS HOME TUTOR IN GURGAON: PAS CLASS IB:
Are you on the quest for top-notch IB Maths tutors in Gurgaon? Look no further, as we bring you the ultimate solution to excel in your International Baccalaureate Mathematics journey. Our experienced tutors are dedicated to providing comprehensive guidance, ensuring you grasp the intricate concepts and achieve exceptional results. Discover the difference of personalized IB Maths tutoring in Gurgaon!
Mastering IB Maths: The Key to Success
IB Maths can be a challenging subject for many students, requiring a deep understanding of advanced mathematical concepts. Our Gurgaon-based tutoring service specializes in unlocking the potential of students, catering to both AA & AI Higher Level (HL) and Standard Level (SL) IB Maths courses.
Why Choose Our IB Maths Tutors?
1. Expertise in the IB Curriculum
Our tutors possess a profound knowledge of the IB Maths curriculum. They are well-versed in the syllabus, ensuring that students receive targeted assistance in line with the requirements. From calculus to algebra, statistics to geometry, our tutors cover it all.
2. Personalized Attention for Optimal Learning
We understand that every student is unique, with their own learning pace and style. Our tutors adapt their teaching methods to suit individual needs, providing the attention and guidance necessary for a deep comprehension of the subject matter.
3. Proven Track Record of Success
With a history of successful outcomes, our IB Maths tutors have consistently helped students achieve remarkable results. Whether it's boosting grades, enhancing problem-solving skills, or nurturing a love for mathematics, our tutors have made a positive impact on countless students.
4. Interactive and Engaging Sessions
Learning doesn't have to be dull and monotonous. Our tutors foster an interactive and engaging learning environment, where students actively participate in discussions, solve problems collaboratively, and develop a profound understanding of IB Maths concepts.
The Benefits of IB Maths Tutoring
Enrolling in our IB Maths tutoring program in Gurgaon comes with a multitude of benefits that pave the way for academic excellence and personal growth.
1. Concept Clarity
Our tutors prioritize clarifying fundamental concepts. A strong foundation is crucial for tackling complex mathematical challenges. Through clear explanations and real-life examples, we ensure that students grasp the core principles with ease.
2. Exam Preparation
Navigating through IB Maths examinations can be daunting. Our tutors not only cover the syllabus comprehensively but also provide invaluable tips, study strategies, and mock tests to boost students' confidence and readiness for exams.
3. Holistic Development
Studying IB Maths goes beyond the classroom. It nurtures critical thinking, logical reasoning, and problem-solving abilities. Our tutors foster these skills, preparing students to excel not only in mathematics but also in various aspects of life.
Embark on Your IB Maths Journey Today!
Invest in your academic success by partnering with our esteemed IB Maths tutors in Gurgaon. We are committed to guiding you through the intricacies of IB Maths, helping you build a strong foundation, and enabling you to achieve outstanding results.
Don't miss the chance to elevate your IB Maths performance! Contact us today to schedule a session and unlock your mathematical potential
IB Maths is one of the most successful courses amongst all courses under IB. There are different levels of IB Mathematics curriculum offered by IBO depending on Students's interest and need of each and every IB students. The side of mathematics that is based on describing our world and solving practical problems is often carried out in the context of another area of study. Mathematics is used in a diverse range of disciplines as both a language and a tool to explore the universe; alongside this its applications include analyzing trends, making predictions, quantifying risk, exploring relationships and interdependence.
IB MATHS HOME TUITION NOIDA:
While these two different facts of mathematics may seem separate, they are often deeply connected. When mathematics is developed, history has taught us that a seemingly obscure, abstract mathematical theorem or fact may in time be highly significant. On the other hand, much mathematics is developed in response to the needs of other disciplines. The two mathematics courses available to Diploma Programme (DP) students express both the differences that exist in mathematics described above and the connections between them. These two courses might approach mathematics from different perspectives, but they are connected by the same mathematical body of knowledge, ways of thinking and approaches to problems. The differences in the courses may also be related to the types of tools, for instance technology, that are used to solve abstract or practical problems. The next section will describe in more detail the two available courses.
IB MATHS TUTOR SUGGESTION FOR PREPARATION:
Time management is very crucial and important for IB Maths Exam. IB Maths formulae booklet should helps in saving Student's time during exam preparation. IB Maths Home tutors at Pas Class are very efficient and professional and never let you waste your time. There is regular follow up process for the students while studying a particular Module. Comprehensive and continuous practice Test Paper and topic wise mock test has been prepared specially by our IB Tutors is advisable. These mock tests are done in a virtual time frame of IB Board exam. Practising and practising past papers make you perfect and understand how to solve a problem with an easy method. You Give Your Best and we assure the guaranteed result by our IB Maths Home Tutors in Gurgaon.
In addition to our guidance, we help students to do some thinking- may be some reading or research on a topic for their Maths. All our faculties are well Experienced with the International Baccalaureate syllabus criterion that moulds the students to their needs, possessed with superb skills of autonomous problem solving and troubleshooting ability prioritising the needs of every IB students.
Constituting ourselves for IB Maths Tutors we have numerous well IB experienced and Professional teachers spread all over Delhi NCR. We Deliver result through our well-defined system (Concepts delivery, to the points assignments and assessments), as a practise for them, helping Students getting get much polished and mature enough for every units and topic.
IB Maths Courses : IB Math Curriculum 2019:
The structure of IBDP Mathematics courses, with two different routes to choose from, recognizes the two different aspects of mathematics discussed in the introduction.
Mathematics: Analysis and Approaches (AA-HL/SL) is for students who enjoy developing their mathematics to become fluent in the construction of mathematical arguments and develop strong skills in mathematical thinking. They will also be fascinated by exploring real and abstract applications of these ideas, with and without technology. Students who take Mathematics: analysis and approaches will be those who enjoy the thrill of mathematical problem solving and generalization.
IB MATHS TUTORS IN GURGAON: IB TUTOR IN DELHI:
Mathematics: Applications and Interpretation (AI-HL/SL) is for students who are interested in developing their mathematics for describing our world and solving practical problems. They will also be interested in harnessing the power of technology alongside exploring mathematical models. Students who take Mathematics: applications and interpretation will be those who enjoy mathematics best when seen in a practical context.
The aims of all IBDP Maths courses are to enable students to:
Develop a curiosity and enjoyment of mathematics, and appreciate its elegance and power
Develop an understanding of the concepts, principles and nature of mathematics
Communicate mathematics clearly, concisely and confidently in a variety of contexts
Develop logical and creative thinking, and patience and persistence in problem solving to instill confidence in using mathematics
Employ and refine their powers of abstraction and generalization
Take action to apply and transfer skills to alternative situations, to other areas of knowledge and to future developments in their local and global communities
Appreciate how developments in technology and mathematics influence each other
Appreciate the moral, social and ethical questions arising from the work of mathematicians and the applications of mathematics
Appreciate the universality of mathematics and its multicultural, international and historical perspectives
Appreciate the contribution of mathematics to other disciplines, and as a particular "area of knowledge" in the TOK course
Develop the ability to reflect critically upon their own work and the work of others
Independently and collaboratively extend their understanding of mathematics.
Advantages of IB Math Home Tutor at Pas Class IB:
Very Well Professional IB Maths Teacher
Batches are made as Per Need of Students
Topic wise assignments and Assessments
Separate set of teachers for Each Group and Batch.
After assessment we will work on Week areas.
Exam oriented preparation as per the criteria.
Solved past years Question paper.
Make students believe that with proper planning and Execution they can achieve their.