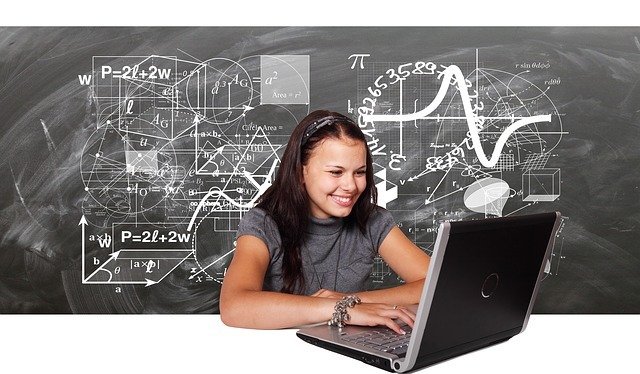 Excellence in IB MYP Physics Tutoring: Your Path to Success
At Pasclass IB, we take pride in offering unparalleled excellence in IB Middle Years Programme (MYP) Physics tutoring. Our team of dedicated tutors comprises experienced educators, all of whom are qualified to teach from prestigious Indi-based higher education institutions. With a deep understanding of both the IB Middle Years Programme and the unique needs of international students, our tutors are committed to providing tailored support through structured and meticulously planned lessons.
Expertise that Matters
Qualified Educators
Our MYP Physics tutors are not only experienced teachers but also hold qualifications from esteemed India higher education institutions. This ensures that you receive instruction from educators who have a solid foundation in the subject matter.
Experience in International Schools
Many of our tutors have firsthand experience working within international schools. They understand the nuances of the IB Middle Years Programme and are well-equipped to guide you through its intricacies.
Tailored Support for International Students
We understand that every student is unique. Our tutors have substantial experience working with international students, allowing them to provide personalized support that caters to your individual learning needs.
Excellence in Online MYP Physics Tutoring
Beyond their teaching qualifications, several of our tutors have worked as research physicists in their professional careers. This means they bring real-world experience and insights into the subject, making it come alive with practical applications. Physics is a subject that holds immense importance and intrigue. Our tutors excel at conveying the significance and fascination of physics, inspiring you to engage deeply with the subject matter.
Our Approach to Online MYP Physics Tutoring Excellence
You have the opportunity to learn from the best. Each of our MYP Physics tutors has a unique blend of teaching experience, subject knowledge, and real-world insights. Meet our tutors and discover the wealth of expertise they bring to your learning journey:
Discover Your Online MYP Physics Tutor
Experience the difference of learning from experts who are passionate about both teaching and physics. Meet our exceptional online MYP Physics tutors and explore their profiles: Some of our tutors have professional experience as physicists, bridging the gap between theoretical concepts and real-world applications. This enriches your learning experience by offering practical insights into the subject. Our online MYP Physics tutors are experienced educators with a passion for teaching and a deep understanding of the subject. Their expertise ensures that you receive high-quality instruction that aligns with the MYP curriculum.
MYP Physical and Health Education Tutor:
Physical and health education courses make a boost in the development of knowledge, skills and attitudes that will contribute to a student's balanced and healthy lifestyle. Student learning experiences in the PE program are diverse and comprehensive, allowing students to attain knowledge and experience within a maximum of environments and situations. The PE curriculum aims to guide students with their development of self- and group-confidence, emotional and physical competency, along with fitness management and life-long learning across the curriculum.
At Pas Class IB students learn to develop a better understanding of health and well being and have access to the fantastic sports and outdoor recreation facilities
SL/HL has to offer. 
The Physical Education and Health Department believe that students will be empowered to make choices, meet challenges and develop positive behaviours in fitness, wellness and movement activity for a lifetime.  Health 1 and Health 2 along with Fitness for Life 1 and 2 will fulfil your PE and Health requirements for graduation. These classes are vital because twice as many children today and almost 3 times as many teens are overweight as in 1980.  More than 65% of all people age 20 and older are overweight or obese.  About 35 million of today's 85 million children will eventually die from heart and blood vessel disease (AHA stat).  Physically fit kids perform better academically. Getting students active and educated is extremely important to the health of our nation.    
Our Motive for MYP Physical and Health Education:
Holistic learning – all knowledge is interrelated; the curriculum should address the development of the whole person as is seen in the IB learner profile
Inter-cultural awareness – representing the idea that school communities should promote international-mindedness by engaging and exploring other cultures.
Communication – schools should encourage open and effective communication, important skills that contribute to international understanding.
MYP Physical and Health Education Classified into five Categories:
Physical and health-related knowledge
Aesthetic movement
Team sports
Individual sports
International sports and activities
Our Approaches to Learning the Physical and Health Education subject specific skills that the student develops and uses during the study of the particular subject. The focus is on teaching students how to learn, to develop learning skills and to support them to take responsibility for their learning and understand the concepts.
MYP Physics Home Tutor in Gurgaon, MYP Physics Tuition in Gurgaon, IB MYP Tutor in Delhi
MYP Home Tutor in Noida, MYP Tuition, MYP Online Tuition, Home MYP Tuition Centre Gurgaon.