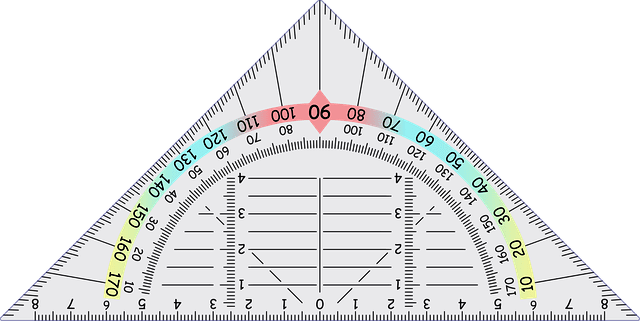 TOP 10 IB MATHS ONLINE TUTORS IN GURGAON & DELHI NCR:
IB Maths Online Tutors: Mathematics has been described as the study of structure, order and relation that has evolved from the practices of counting, measuring and describing objects. Mathematics provides a unique language to describe, explore and communicate the nature of the world we live in as well as being a constantly building body of knowledge and truth in itself that is distinctive in its certainty. These two aspects of mathematics, a discipline that is studied for its intrinsic pleasure and a means to explore and understand the world we live in, are both separate yet closely linked.
IB Teaching-Modules in Pas Class IB study plan cover every Detail of the IB math's curriculum. We help children to develop a mental aptitude for Math's which enables them to think out of box solutions for all the problems and Queries. We Have highly experienced and Motivated Online IB Maths tutor in for students of IB. Our Math tutors are experts in this subject and have been teaching maths and Delivering the best Concepts to the students Online.
ONLINE IB MATHS TUITION IN DELHI INDIA: 
We Provide online one-on-one tuition so that Students get the attention and need to understand each Concept so you should ace your exams. Our tutors are experts at making complicated concepts seems easy and also they Teach as per the Level of Each Student. We use the newest, most effective online teaching platforms to ensure that your tuition is the best it can be. We know that you will be happy and that is why we offer a 100% satisfaction guaranteed comprehensive programme to all students!. All our tutors have been from IB Background itself and understand exactly how to teach their subjects and boost their confidence and encourage them!
We give emphasis on holistic learning and our tutors don't just teach. They get to know each student and provide the positive reinforcement and motivation that leads to success. Our IB Maths tutors suggest Many tips & tricks for IB Maths Exam. In the whole IB curriculum, IB Mathematics is perhaps the most challenging programme as compared to other Programmes.
IB Maths is driven by abstract concepts and generalization. This mathematics is drawn out of ideas, and develops through linking these ideas and developing new ones. These mathematical ideas may have no immediate practical application. Doing such mathematics is about digging deeper to increase mathematical knowledge and truth. The new knowledge is presented in the form of theorems that have been built from axioms and logical mathematical arguments and a theorem is only accepted as true when it has been proven. The body of knowledge that makes up mathematics is not fixed; it has grown during human history and is growing at an increasing rate.
The Nature of IB Maths online Courses:
The structure of IB DP Mathematics Analysis and Approaches: (AA) Standard Level and Higher Level courses, with two different routes to choose from, recognizes the two different aspects of mathematics discussed in the introduction.
Mathmatics: (AA-HL/SL) Analysis and Approaches is for students who enjoy developing their mathematics to become fluent in the construction of mathematical arguments and develop strong skills in mathematical thinking. They will also be fascinated by exploring real and abstract applications of these ideas, with and without technology. Students who take Mathematics: analysis and approaches will be those who enjoy the thrill of mathematical problem solving and generalization.
Mathematics: (AI-HL/SL) Applications and Interpretation is for students who are interested in developing their mathematics for describing our world and solving practical problems. They will also be interested in harnessing the power of technology alongside exploring mathematical models. Students who take Mathematics: applications and interpretation will be those who enjoy mathematics best when seen in a practical context. New IB Diploma Subject Guide first exams May 2021.
IB Mathematics Concepts:
Concepts promote the development of a broad, balanced, conceptual and connected curriculum. They represent big ideas that are relevant and facilitate connections within topics, across topics and also to other subjects within the DP.
Approximation: This concept refers to a quantity or a representation which is nearly but not exactly correct.
Change: This concept refers to a quantity or a representation which is nearly but not exactly correct.
Equivalence: This concept refers to the state of being identically equal or interchangeable, applied to statements, quantities or expressions.
Generalization: This concept refers to a general statement made on the basis of specific examples.
Modelling: This concept refers to the way in which mathematics can be used to represent the real world.
Patterns: This concept refers to the underlying order, regularity or predictability of the elements of a mathematical system.
Quantity: This concept refers to an amount or number.
Relationships: This concept refers to the connection between quantities, properties or concepts these connections may be expressed as models, rules or statements. Relationships provide opportunities for students to explore patterns in the world around them.
Representation: This concept refers to using words, formulae, diagrams, tables, charts, graphs and models to represent mathematical information.
Space: This concept refers to the frame of geometrical dimensions describing an entity.
Systems: This concept refers to groups of interrelated elements.
Validity: This concept refers to using well-founded, logical mathematics to come to a true and accurate conclusion or a reasonable interpretation of results.
Advantages of Choosing Online Maths Tutor for IB:
Our Tutors are Highly experience IB Maths Applications and Interpretation: (AI) Standard Level and Higher Level Teacher
We Provide Topic wise assignments and assessments
We have Separate Group of teachers for Each Module
After assessment we do discussion and work on grey areas
Exam oriented preparation as done by Tutors
Solved past years paper to know more about important questions
Make students believe that with proper planning they can achieve their goals
IB Maths (AA): Syllabus Outline 
Number and Algebra: Functions: Geometry and Trigonometry: Statistics and Probability: Calculus