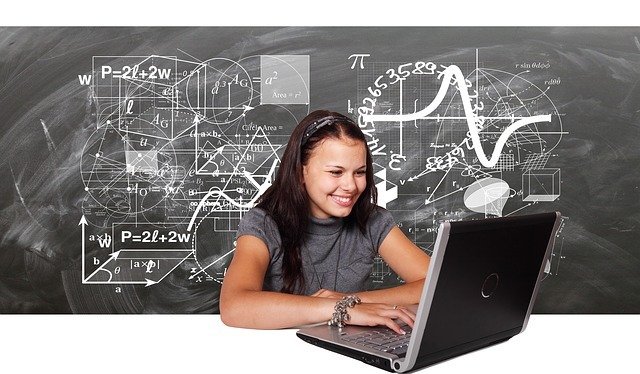 IGCSE Online Physics Tutor:
IGCSE Physics is a course offered by Cambridge Assessment International Education for students aged 14 to 16. It covers fundamental concepts of physics, including mechanics, thermal physics, waves, electricity and magnetism, and atomic physics. The course aims to develop students' understanding of the laws of nature, and the ability to apply these laws to solve real-world problems.
There are two variants of the IGCSE Physics course: IGCSE Physics (0625) and IGCSE Physics (9-1) (0972). The syllabus for both variants is similar, but they differ in grading system. Students who study the IGCSE core subject (0625) achieve grades C to G, while candidates who opt for IGCSE extended physics of this code are graded from A* to G. IGCSE physics (0972) core course provides grades from 1 to 5, and extended students of this code obtain grades 1 to 9.
Students are assessed through written exams at the end of the course, consisting of multiple-choice questions, structured questions, and extended response questions. Practical skills are also assessed through a separate examination.
IGCSE Physics is a challenging course that requires students to have a good understanding of mathematical concepts and problem-solving skills. Many students opt for IGCSE physics tuition to help them achieve their full potential and excel in the subject.
IGCSE Physics tuition is a service provided by experienced and qualified tutors to help students improve their understanding of physics concepts and excel in their IGCSE Physics exams. IGCSE Physics is an important subject in the Cambridge International General Certificate of Secondary Education (IGCSE) curriculum. It covers various topics such as motion, energy, electricity, waves, and atomic physics.
Many students find it challenging to understand some of the complex concepts in IGCSE Physics, which is why they may require additional support and guidance from a tutor. With the help of an experienced IGCSE Physics tutor, students can receive personalized attention and assistance in areas they find challenging.
IGCSE Physics tutors can help students with various aspects of the subject, such as understanding concepts, solving numerical problems, and conducting experiments. They can also provide guidance on exam preparation and strategies to help students perform well in their exams.
Online IGCSE Physics tuition is an excellent option for students who want to learn from the comfort of their homes and have access to tutors from anywhere in the world. These online tutors can use various tools and techniques to make the learning process engaging and effective, such as online whiteboards, videos, and interactive simulations.
Overall, IGCSE Physics tuition can be a valuable investment for students who want to excel in their exams and develop a deeper understanding of the subject.
Physics is the most elementary and fundamental science subject that helps to understand the world and functionality around us. Get help from our professional and expert online tutors to understand and learn the theories and concepts of physics. Physics is one of the most important academic subjects. So, There has to be a appropriate assistance to understand the complete concept's. Students can gain a suitable learning with the advantage of our Experienced and professional physics online tutors who are available 24/7 and delivers depth knowledge on the subject.
Advantages of IGCSE Online Physics Tutoring:
Our Online IGCSE physics tutors helps students to learn about the fusing patterns and themes of physics
Pas Class IGCSE physics tutoring assists students to appreciate the practical concept of physics, developing experimental and investigative skills based on correct and safe techniques
Our Online physics IGCSE tutors help students appreciate the importance of precise investigation work and reporting scientific methods as per the elementary and fundamental Modules
Our physics tutors support students to develop a logical approach to problem solving in a exceptional way
Syllabus – IGCSE Physics tutoring:
General physics
Thermal physics
Properties of waves, including light and sound
Electricity and magnetism
Atomic physics
Assessment:
Since the course is designed specifically to cover the whole syllabus as mentioned above, students should be confident that they study and learn everything needed to obtain the best possible grade in the examination.
About Our Tutors:
At Pas Class we know that one of the most important components of student success is access to one-on-one teaching and instruction and let them understand each & every thing. More than that, a student needs the right tutor for their specific academic goals, struggles, personality and learning style. At Pas Class we make sure we assign you the right tutors who don't just have the right qualifications and experiences, but have a passion for what they do and possess excellent people and learning skills. Our Online IGCSE physics tutors can build relationships with students and help them feel comfortable and cared for during whole sessions until they ace in their exams.
How We Work:
Personalized one to one tutoring at your home at per your convenience
Free demo session to understand the tutoring methodology
Tutoring schedule is made as per convenience of the student
World class tutors and dedicated academic managers to take care of tutoring sessions
Access to student and parental portal to review progress